Early Warning Systems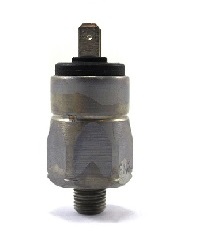 Low pressure switches to activate a warning light. They will make contact when pressure falls below a set rate. They are pre-set at stated rates but most are adjustable.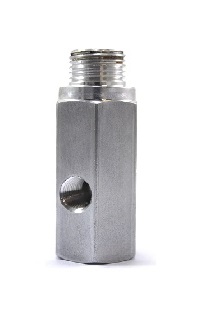 T pieces have one male thread to screw into the oil gallery, a female thread to take the original transmitter and a female 1/8 NPTF tapping which allows a pressure switch or a 1/8 BSP female pressure gauge line to be attached via a MMS10-3-3 adapter.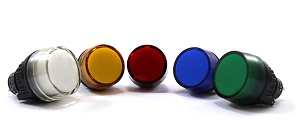 29mm diameter warning lights available in Red, Yellow, Green, Blue or clear lens. They have a removable difuser which can be labled.